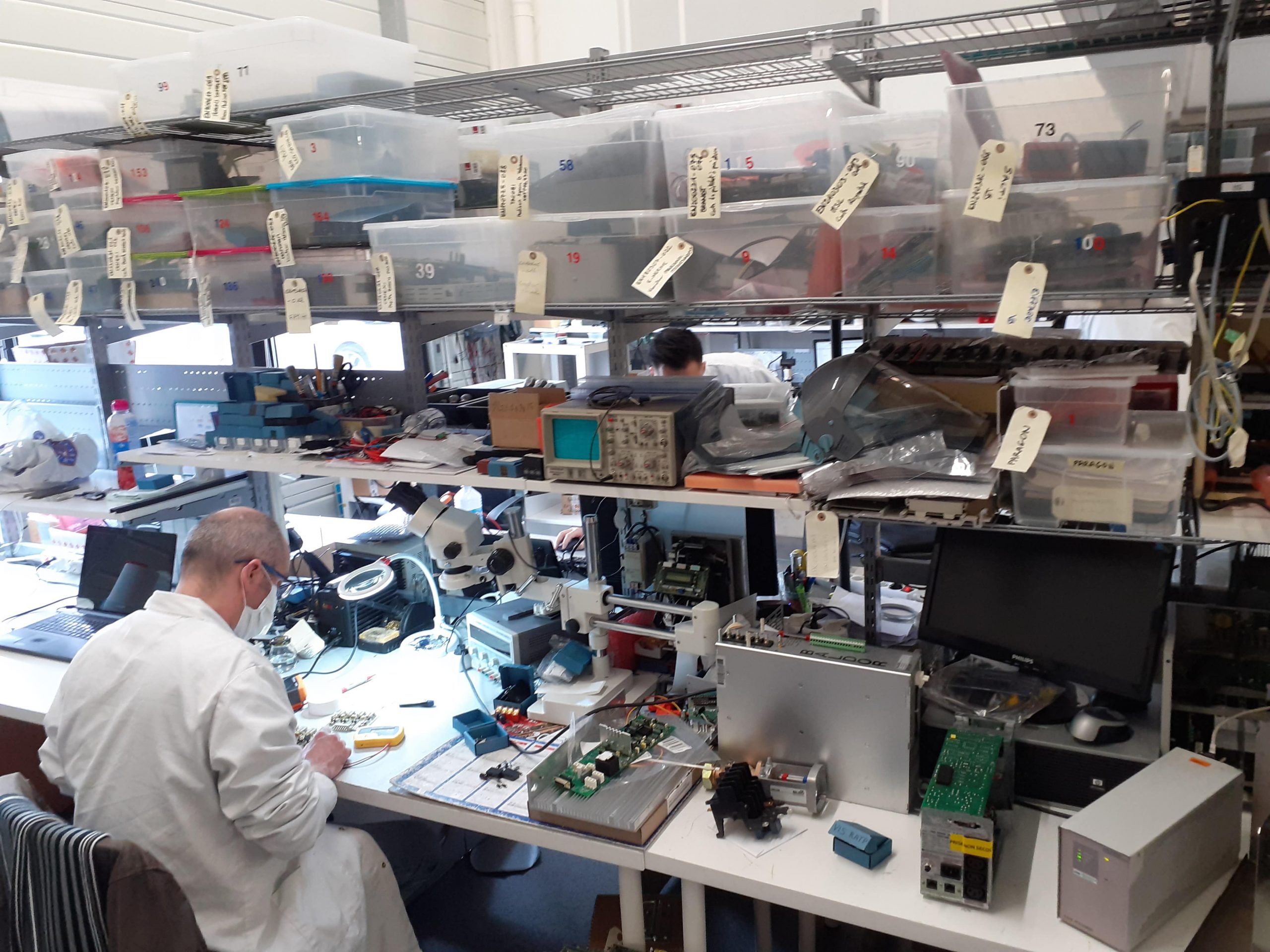 The technical team - 4 people
The technical team is composed of an electronic engineer and technicians all qualified to work under voltage.
They come from different backgrounds and with various experience profiles: Thales, MSL Circuits, etc…
The continuous training of our technicians is carried out by 2 vectors :

Internal training provided by the electronics engineer and knowledge sharing among team members.
External training by competent and recognized organizations: CIMI, APAVE, etc…
The commercial and administrative team - 3 people
The commercial and administrative team takes care of all non-technical matters: prospecting, collection of material, registration of
material, establishment of commercial proposals, registration of orders, delivery notes, sending of parcels or return of the material during the tours, invoicing.
Each customer has a unique contact at E-NERGIE who serves as an entry point for all technical, logistical and commercial requests. This contact person relays the requests internally if necessary and is also in charge of all the answers for the customer.